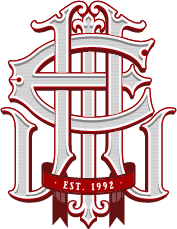 Johnny Jackson
Owner / Tattoo Artist
TATTOO BIO JOHNNY JACKSON
Beginning at the age of 14 ( in 1981) Johnny has been getting and doing tattoos.
Starting his career professionally at Shaw's tattoo in 92, Johnny quickly began to make his name known. Many elite professionals have sought out Johnny's services dating back to the 90's when he tattooed Shaq while he worked at shows tattoo, doing his superman tattoo and then again in 92 he designed the TWISM tattoo for him. Members of Triple six mafia ,followed as well as Piggy D ,Rob Zombies guitarist,and later Johnny was tattooing many of the Houston Texans football players. Arian Foster ,Steve Slaton, Owen Daniels,Glover Quinn. His greatest honor was inking on The World Famous Enigma when he filled in the puzzle pieces across his chest area.
AWARD WINNING ARTIST
Johnny has won over 100 awards over an 8 year run at southern conventions. He has hosted many guests at his studio in Houston Texas. This rise of popularity sparkled into Texas Body Art's golden reputation that now is a reflection of many years of hard work and discipline. People rely on dependability and moral in doing business.
Johnny also owns Biolab Piercing studio in Houston Texas located next door to Texas Body Art. Landmarking it as Houston only stand alone licensed and certified piercing studio in Houston. Johnny's studio has been awarded by the USBA as Houston best tattoo studio in Houston for 10 consecutive years in a row. Inducted into the small business Hall of Fame. Enjoy the gallery and get in touch with us and set up an appointment or consult with Johnny today! 281-894-2282
SCHEDULING AN APPOINTMENT
JOHNNY WORKS BY APPOINTMENT ONLY
Consults can be done in email and text but deposits MUST BE MADE IN PERSON WITH CASH.If I decide to take on your project I will be in contact, as you will then need to secure your appt. with a $100 deposit and when I receive deposit we will move forward.
Pricing can not be discussed over the Internet as there are many factors to consider for proper pricing of a tattoo. Such as details in final design choice and colors.as well as placement.
(rates are 150 hourly) minimum on custom work is 2 hours
After initial consultation deposit is final you will be contacted again to set a date. Typical wait is 1 to 3 weeks preparation time on most designs
View Johnny tattooing in action here
https://www.youtube.com/watch?v=J-uvnraTXbw