Winners of "best tattoo and piercing studio" in Houston by the USBA for the 7th year in a row (2007-2014) and inducted into their Hall of Fame.
Select an artist to view their gallery
---
The Original Texas Body Art opened by Johnny Jackson in 1998 upon leaving Ragoos with the vision of excellence of his own.
The shop is Located on the west side of Houston at Hwy.6 and West Little York, in Yorktown crossing across the street from Rave theater.
The walls are decked out with nostalgic old school flash, bringing out the flair of tradition in the midst of a suburban setting. Serving custom designs and walk ins, combined with over 70 years of experience this shop packs a punch of knowledge and talent.
Located on the Northwest side, in Jersey Village/Cypress area of Houston, The World Famous Texas Body Art on Jones Road highlights the history and success of all the hard work over the years, by over 200 residential and guest artists from all over the world.
The studio continues to welcome frequent guest artists and feature them to the network of friends and family of TXBA gained over the past 10 years.
Open 7 days a week at noon
Close at 1 am and Fridays and Saturdays close at 2am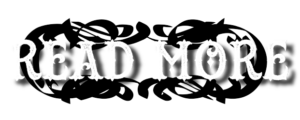 Just left Texas Body Art and what a great experience I had. Gavin was so professional, welcoming, talented and just awesome. The moment I left, I had another idea for a piece, emailed him right away, and got the fastest response. Everyone in the shop was super cool as well. Not a place where you feel akward because you aren't covered head to toe and can't relate. I'll be back within the month. Thanks guys!Angela | https://www.yelp.com/biz/texas-body-art-houston-2

Victoria M. 5.0 star rating 11/11/2016 I went in wanting a cover up, I had my ex's nick name tattooed on my lower back. I left with a beautiful piece of art in its place. I was so thankful for Matty, he was quick and skilled. He also used a numbing cream after the shading. After that I swear I barely felt a thing. I love my new tattoo! Thanks so much guys!! I'll be coming back for sure!Victoria M. | https://www.yelp.com/writeareview/biz/roIG5LyTsLX6x2Ylv90z2g?return_url=%2Fbiz%2FroIG5LyTsLX6x2Ylv90z2g
The best tattoo shop I have ever been to. Extremely clean shop. The best customer service ever. They will take the time and explain things to you. I have had the privilege of having an amazing artist every time I have gone. Travis is very professional and beyond talented when It comes to tattoos and making one comfortable. I will never go anywhere else. Very satisfied from start to finish.Letty | https://www.yelp.com/biz/texas-body-art-houston-2